Looking for a change? Somewhere beautiful and more relaxed, where clean air and clear skies encourage healthier living? Find out how living in New Zealand compares to living in the UK, and how you can get a visa to experience the Kiwi lifestyle.
New Zealand and the UK have many similarities, including shared values, a shared history, and the English language. According to expats from the UK, Kiwis are laid-back, friendly, and easy to get along with, and many British expats find New Zealand to have a friendly atmosphere, an easygoing way of life, with a good work-life balance.
Compared to many other nations, New Zealand's quality of life is truly excellent. While New Zealanders pride themselves on having a strong work ethic, they also value having a healthy work-life balance. When living in New Zealand, you are never too far from a beach, a bike path, or a national park, even in the country's largest cities. In fact, in the 2021 HSBC Expat Explorer survey of expats in 46 countries, New Zealand was ranked No. 1 for future outlook, No. 2 for lifestyle, and No. 3 overall.
In this blog, we consider how to move to New Zealand from the UK and give some tips and advice to help make the process as smooth as possible.
Can a UK citizen move to New Zealand?
UK citizens visiting New Zealand for less than six months only need the New Zealand Electronic Travel Authority (NZeTA). If, however, you want to work or live in New Zealand for more than six months, you need a visa.
There are several types of New Zealand visas available to British citizens, including temporary visas and residence visas.
New Zealand visas for Brits
If you want to move to New Zealand or work in the country for a while, you will have several visa options to choose from. The following are some of the most popular types:
There are many factors to consider when you decide which visa option is best for you, including:
When you would like to arrive and how long you plan to be in the country
Your country of origin
Your age
Your health
Plans for your studies and work, and
If you want to travel to New Zealand with your spouse or family.
Some high-level points to consider:
If you are between the ages of 18 and 30, you can stay in New Zealand for up to 23 months on a working holiday visa.
Work visas allow you to live and work in the country for a set period of time, and some can lead to permanent residency.
Skilled migrant visas let you stay indefinitely and allow you access to more state-funded services.
You can compare UK citizen visas for New Zealand here.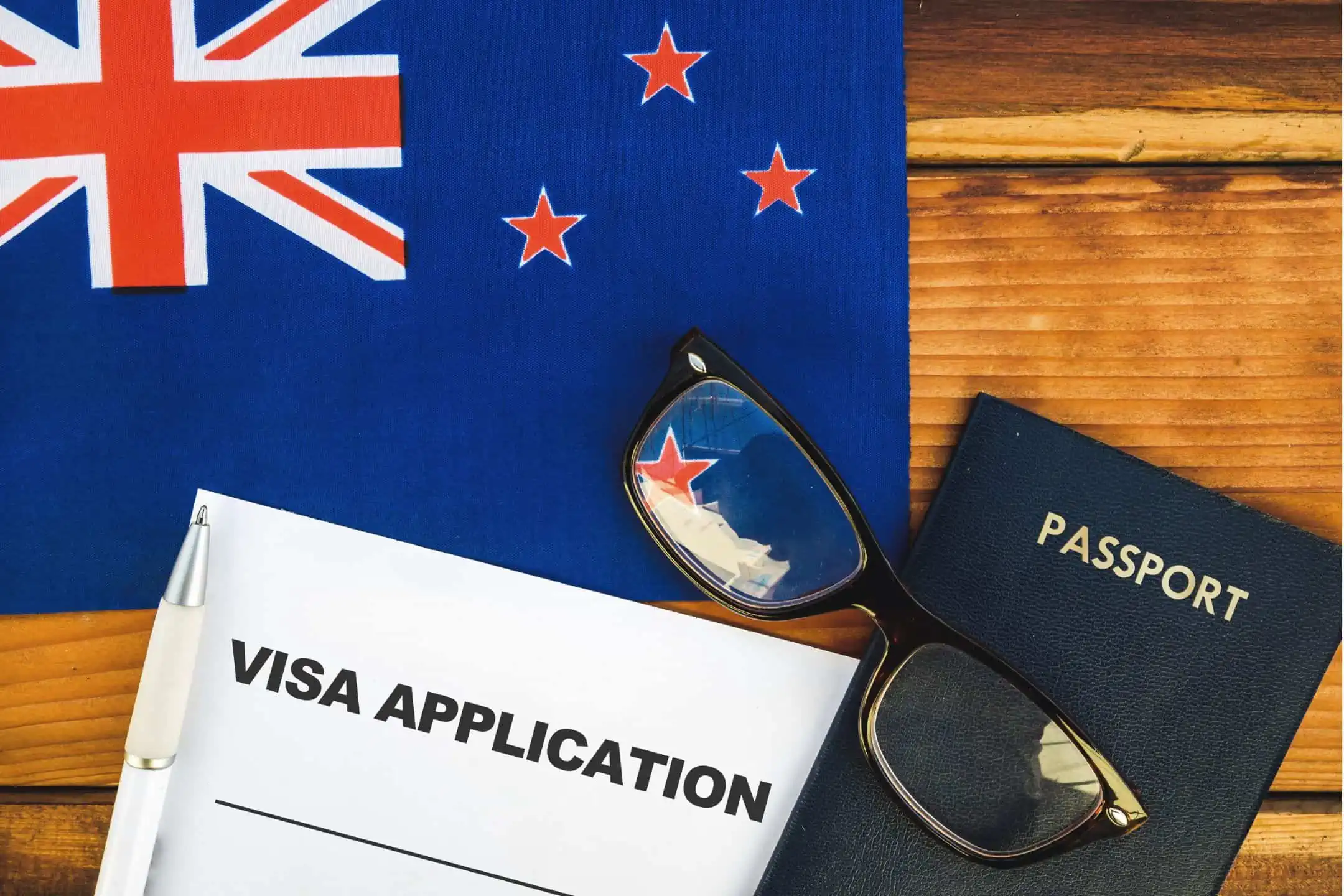 How much money do you need to emigrate to New Zealand?
According to International Citizens, without factoring in rent, the average monthly cost of living for a single person in New Zealand is between USD$815 and $1,000. It ranges from US$2,950 to US$3,600 per month for a family of four. Whether you choose to live in the city centre or a little outside the city this will affect your rental costs.
Due to higher moving costs, expats should aim for a higher salary range. New Zealand is far from anywhere, so your plane ticket will be expensive. Many expats must also consider apartment furnishings, security deposits, and rental agent fees. Since public healthcare is slow and offering limited coverage, expats and locals often choose private international health insurance. All these costs add up, and so expats must be prepared for a higher cost of living than most people might anticipate.
How much would it cost to move from UK to New Zealand?
Migrating to a new country is an expensive undertaking, and moving from the UK to New Zealand is no exception. The price will vary depending on what you plan to do in New Zealand and what kind of visa you require. Also, it will depend on your own personal living standards and how long it will take you to find a job and get a visa.
Some costs you may need to consider include:
Visa Application Fees – Government Fees
Government Fees for different visa types
New Zealand Qualification Assessment Fee
Professional Registration Fee
Costs for certified copies
Costs for Police Clearances
Costs for Medicals
Then there are the expenses of shipping to New Zealand from the UK. Doree Bonner International is one of the most recognised international removals companies in the UK. Our expert team of removals professionals, together with a carefully selected network of reputable overseas agents, provide a full range of competitively priced moving, packing, and storage services for those moving from the UK to New Zealand or any location in the world.
If you want an instant estimate of your removal costs, use our free online quote calculator to get a ballpark figure. Alternatively, you can contact us 24/7 and a member of our team will be in touch as soon as possible, whether you need a removal quote or simply have a quick question about our services.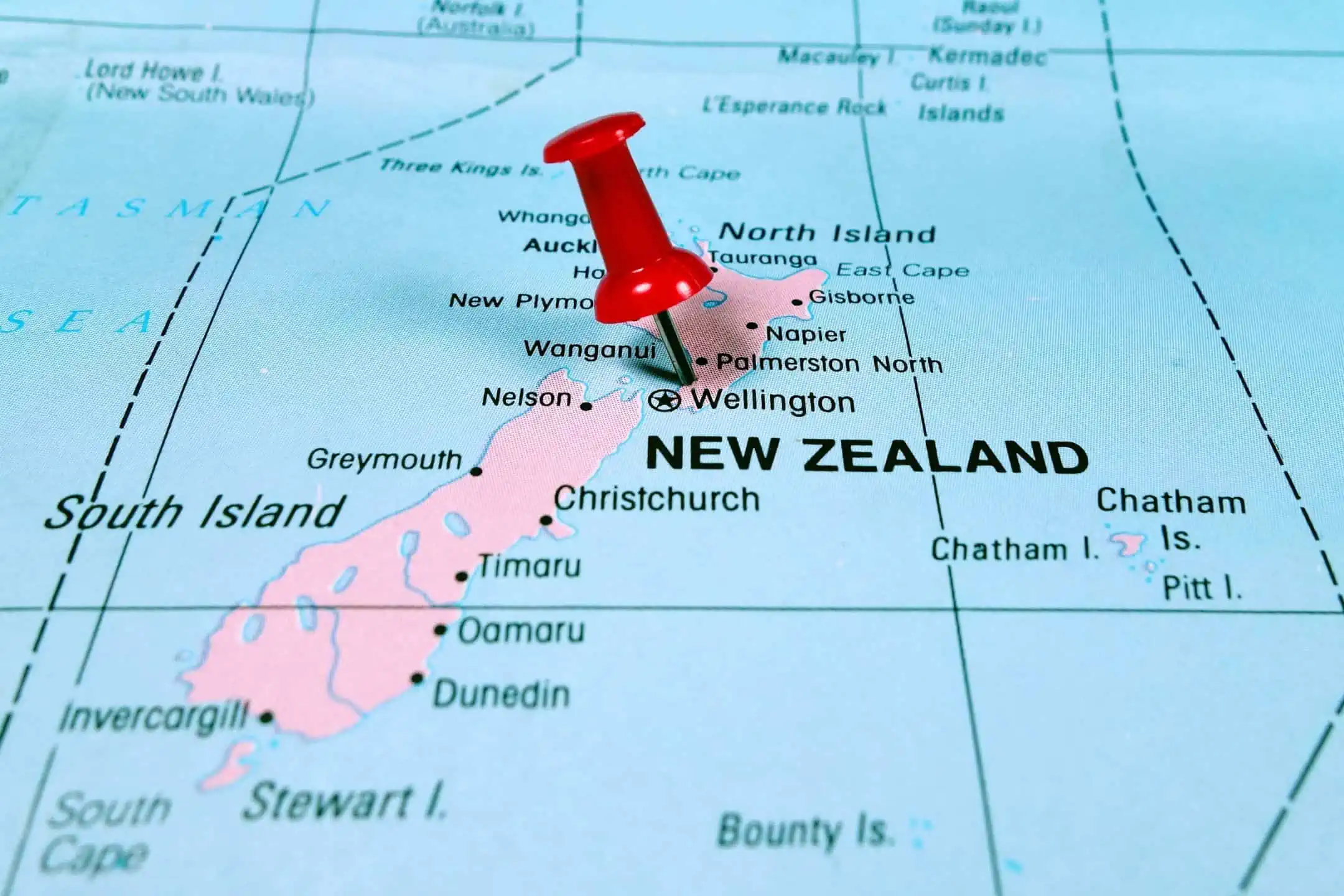 How do I move to New Zealand permanently?
As a Permanent Resident, you can live and work in New Zealand indefinitely without becoming a New Zealand citizen. Adding to this, you have many of the same rights as a New Zealand citizen as a Permanent Resident. You can:
obtain publicly funded services, such as healthcare
vote in local and national elections
pay domestic tuition for all levels of education, including higher education.
To obtain permanent New Zealand residency, you must first obtain a New Zealand resident visa. These resident visas can be obtained by skilled workers, investors, members of the same immediate family, individuals of exceptional talent, and more. The permanent resident visa can grant you the right to permanent residence, but only for a two-, five-, or ten-year window during which you are free to leave New Zealand.
After this first time has passed and the resident visa has run out, you should apply for a permanent New Zealand resident visa.
You need to have lived in New Zealand for at least two years, adhered to the terms of your initial visa, and demonstrated a commitment to the country before you can apply to become a permanent resident. If you left New Zealand and now want to come back, but your resident visa has run out, you might be able to get a new one.
Do note though that there are not many differences between obtaining a New Zealand permanent resident visa and becoming a New Zealand citizen. Voting rights and equal access to government-funded programmes are available to both permanent residents and citizens. Essentially, nationalism, not advantages, determines the difference between citizenship and a permanent resident visa.
"Citizenship in New Zealand is superficially similar to permanent residence. Citizens and permanent residents enjoy certain rights and protections, including the right to reside in New Zealand permanently." – New Zealand Government.
However, despite their rights to live and work in the country, permanent residents of New Zealand are not granted the privilege of a New Zealand passport.
Organising the move
Once you make a decision to come to New Zealand, there will be a lot to organise. Your top priorities after finding work and getting a visa will be deciding where you want to live and finding accommodation, foreign currency and banking matters and, if you have a family, finding the best schools for them. Also the key point of choosing your preferred move partner.
Speak to us about our full service international moving package, ensuring your furniture, paintings, and fragile items will be wrapped and packed with maximum care and protected throughout the long journey ahead.
We also offer a secure storage service for all types of properties, with prices based on volume to avoid unnecessary storage charges.
If you're looking for money exchange services, Smart Currency Exchange is our recommended partner for currency transfers and the best rates. They are based in the UK and have an FCA licence. Read more here.