You have arrived at the right location if you are considering moving to New Zealand but are unsure which city or town you would like to call home.
With breathtaking landscapes, friendly locals, and plenty of job opportunities, it's easy to see why New Zealand has been voted one of the best places to live in the world. From the temperate climate of Auckland to the awe-inspiring scenery of Queenstown, each city has something unique to offer. Here are five of the best places to live in New Zealand.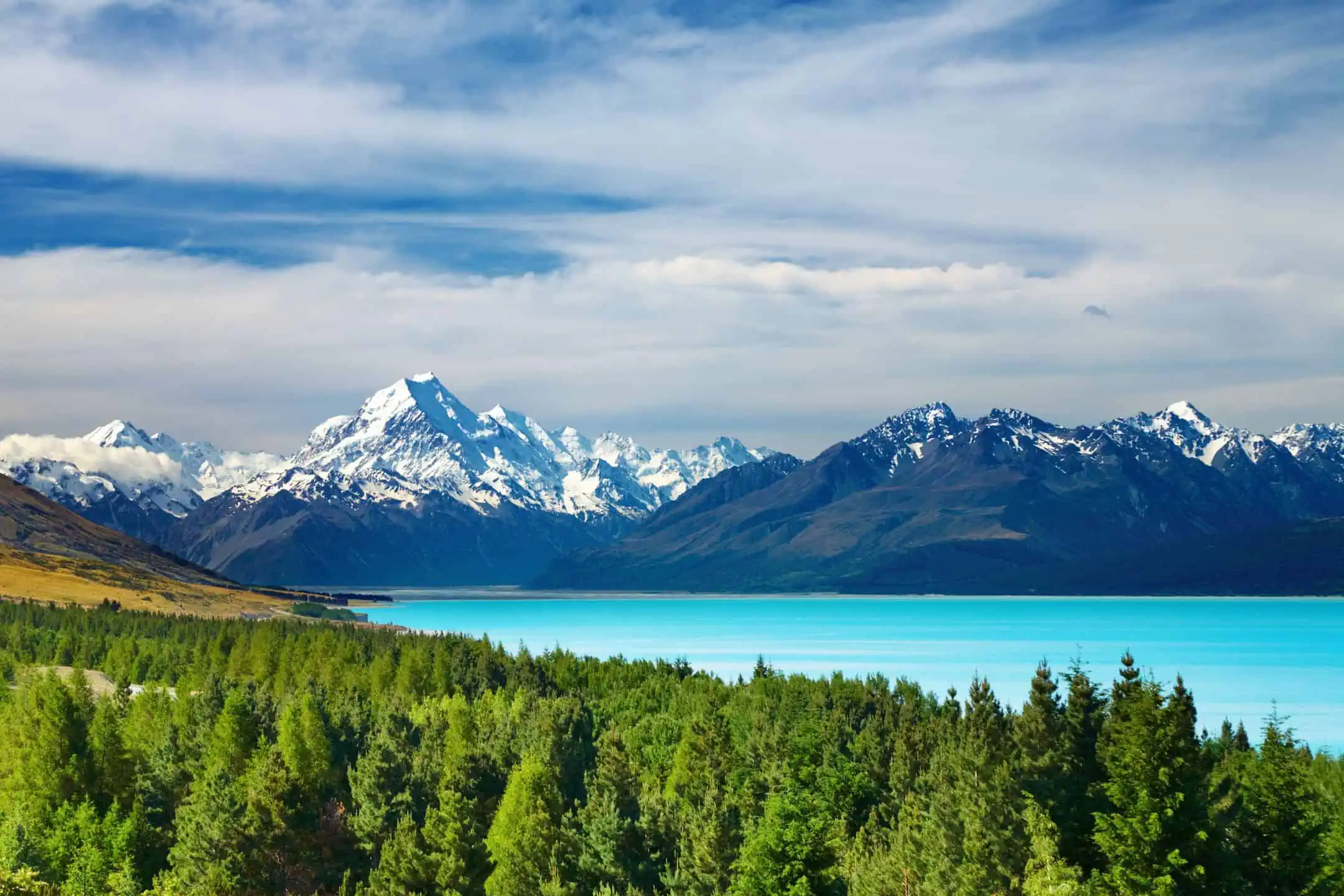 Living in Auckland
Auckland is a city full of welcoming locals, a wide variety of things to see and do, and a wealth of diverse cultural experiences.
It's welcoming and safe – People from New Zealand are renowned for being hospitable and friendly. Manaakitanga, or the Mori spirit of hospitality and generosity, is still very important today. New Zealanders value human rights, live in a nuclear-free country, and have stable political systems.
Auckland is an international city – It is the economic powerhouse of New Zealand and a global city, offering easy access to key international markets, particularly those in Asia Pacific.
Great job opportunities – Auckland's population, economy, and key industries are growing, creating more career opportunities and generating nearly 40 per cent of the country's GDP.
City style and natural beauty – Auckland combines city life with stunning natural beauty. Beautiful harbours, islands, beaches, forests, and volcanic cones offer sailing, surfing, mountain biking, and hiking, along with world-class food, wine, coffee, designer shopping, and a thriving arts and culture scene. Everything is nearby.
A balanced lifestyle – Auckland attracts people because of the lifestyle. Whether it's beach time with family and friends, joining a social sports team, or enjoying the great dining, shopping, entertainment, nightlife, and outdoor activities nearby, Aucklanders know how to balance work and play.
Family friendly – Auckland is a great place to start or raise a family. It's safe, stable, and culturally diverse, with excellent public healthcare, a lifestyle where kids can enjoy our natural playground, and a world-class education system.
Moving to Wellington
There is a reason Wellington consistently ranks highly as one of the world's most livable cities. It is a small city with a big heart, offering an exciting blend of exhilaration and easygoing.
As a city known for its culture and creativity, Wellington is all about lifestyle; it's a place where people come to work to live, not live to work.
Good quality of life – When it comes to quality of life, Wellingtonians are at the top of the list. The results of the Nielsen Quality of Life survey reveals that 89 percent of those polled think the Wellington region—which includes Wellington city, the Hutt Valley, and Porirua—is a great place to live and that 89 percent think their quality of life is overall "very good."
Cost of living – Wellington's cost of living is comparable to that of other OECD nations, and many people consider Wellington to be more affordable than Auckland, the country's largest city. Mercer's 2019 Cost of Living survey ranked Wellington 114th in the world in terms of its cost of living, making Wellington a reasonably affordable city by world rankings.
Moving to Queenstown
Queenstown, known for adventure, offers many adrenaline activities like jet boating. Queenstown becomes a world-class winter resort with four ski areas, bars, restaurants, and ways to relax in the cooler months.
Queenstown's also offers a number of spectacular golf courses and wineries and cellar doors in Gibbston and further afield to discover why Central Otago Pinot Noir is famous on the world stage.
Hiking, biking, guided tours, boat cruises, scenic flights, spas, and wellness options are other idea of things to do in Queenstown.
Cost of living – Living in Queenstown is expensive, particularly when it comes to food expenses. However, this is also balanced by excellent pay and a high standard of living.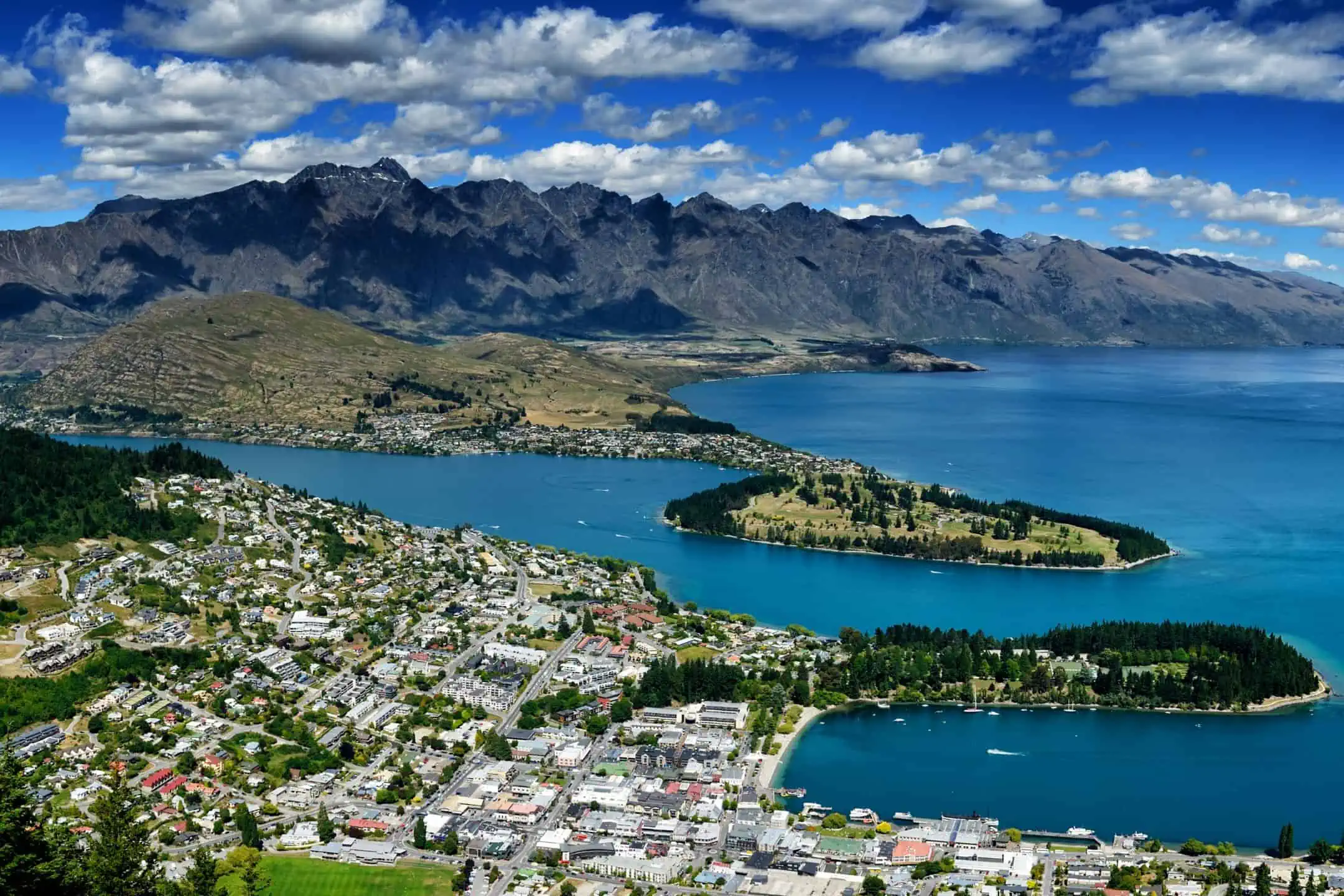 Moving to Christchurch
On the east coast of the South Island of New Zealand is the city of Christchurch, which is well-known for its English heritage. The Avon River, which meanders through the city centre, is traversed by flat-bottomed punts. Cycling paths, Hagley Park's lush landscape, and Christchurch Botanic Gardens are all located along its banks. Sadly, however, many of the stone-built structures in the historic centre were destroyed by earthquakes in 2010 and 2011.
A fresh urban centre – Christchurch is the surprising urban centre for you to call home because it is full of new and exciting places to discover. The CBD is ripe for the picking in terms of retail exploration because it is fresh and funky, new and eclectic.
A diverse outdoor landscape – Discover Christchurch's distinctive urban and natural features, including its accessible hills, coastlines, parks, and open spaces. A variety of wildlife, historic sites, and vast coastlines are among the attractions.
Commute to work by bike – Cycling is a very popular way of getting to work in Christchurch thanks to its extensive cycleways and bike lanes, making it a great option for those looking for a way to get around the city without relying on public transport.
Moving to Rotorua
Central location – The vibrant city of Rotorua, with its proximity to the Bay of Plenty, ample accommodation and leisure facilities, and excellent transport links, provides the perfect balance between city life and country living.
A geothermal wonderland – Rotorua provides a wide range of activities. The Earth's energy is on full display. Zipline through lakes and forests and luge down mountain peaks. Rotorua knows how to have fun. The extraordinary lunar landscapes of Rotorua provide visitors with the opportunity to experience nature at its most raw, to indulge in a mineralised mud bath, or to soak in the geothermal hot springs that abound in Rotorua.
Connectivity – Rotorua hosts numerous national and international business events thanks to a distinctive combination of a sizable commercial accommodation footprint, great transportation options, and an extensive selection of diverse venues and function centres. With direct flights to many major cities, strong road and rail links, a top-tier port, and reliable public transport, Rotorua offers all the benefits of a connected community.
In summary
While moving to and finding the best places to live in New Zealand is very exciting, there is much to consider.
When it comes to shipping and moving to New Zealand, especially if you are moving from the UK to New Zealand, preparation is key. In addition to focusing on finding the best places to live in New Zealand that meet your needs, you also need to be aware of the country's stringent import and shipping laws.
Doree Bonner has been moving families and businesses to New Zealand from the UK for many years. As one of the UK's top removals and storage companies, we know what it takes to make your move easy and successful.
From packing and storage options in the UK, to destination services handled by our overseas agents in New Zealand we are here to partner with you at every step of your move journey.
Our recommended partner for currency transfers – at excellent rates – is Smart Currency Exchange. They are based in the UK and have FCA authorization. Creating an account with Smart only requires a short amount of time. After that, you'll be equipped to make simple, quick, and secure international money transfers. Find out more here.
Learn more about our International Moving services here and get a free online quote. You can also contact a member of our Doree Bonner team 24/7 for advice and information relating to your specific requirements when moving to New Zealand.
We look forward to hearing from you and to supporting you on your journey.